Oracle License Review & Optimisation
MANAGE ORACLE LICENSING RISK WITH LICENSE REVIEW PLANNING FROM THE DATABASE EXPERTS.
Oracle is a highly flexible performance platform for enterprise organisations, but licensing can quickly become a major risk factor. An Oracle License Review helps ensure ongoing compliance.
Oracle is a highly flexible performance platform for enterprise organisations, but licensing can quickly become a major risk factor. An Oracle License Review helps ensure ongoing compliance.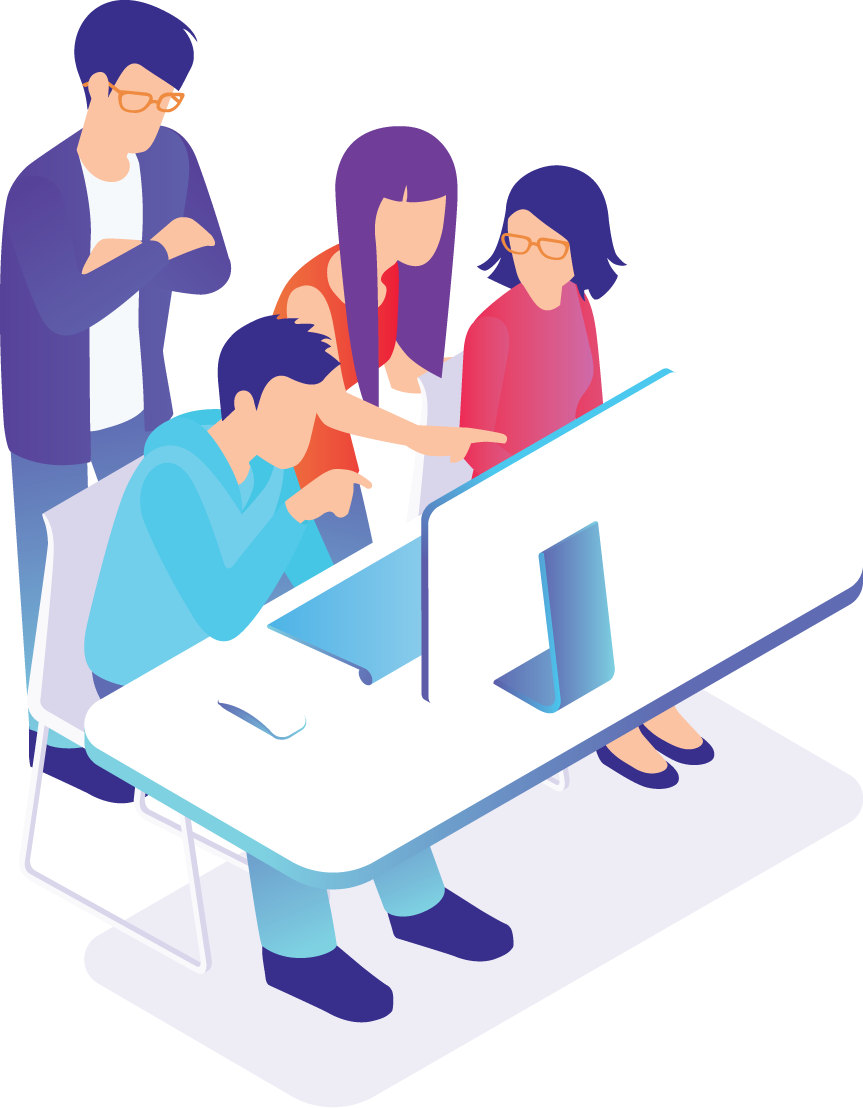 Have you received an Oracle audit request?
If you have been contacted by Oracle License Management Services (LMS) or Global Licensing and Advisory Services (GLAS) and have not recently conducted a review of your estate's oracle licensing, then it's essential to take action immediately. 
Do not panic, but do not ignore the audit letter* either. Instead, consult with an independent expert such as Xynomix. Our experts can assist in establishing any potential risk of non-compliance and recommend swift remedial actions.
In the event that your audit is imminent, Xynomix can provide you with enhanced support and guidance. We'll even negotiate with Oracle LMS/GLAS on your behalf, using our expert knowledge and strong relationship with Oracle to get the best deal possible.
*It is worth noting that an authentic audit letter will only ever come directly from Oracle LMS or GLAS – never from an outside third party.
Key Oracle licensing risk factors
Over time, business needs inevitably change and the impressive flexibility of Oracle database architecture allows you to meet those needs as soon as they arise.
However, organisations can easily find themselves at risk of accidental non-compliance with Oracle licensing rules due to a large range of factors, with fines in excess of hundreds of thousands of pounds and – in many cases – even millions.
Keeping abreast of licensing metrics that may have changed from initial purchase, reducing licence sprawl, ensuring correct support fees, optimising for the cloud, and utilising your licences whilst remaining compliant, is a complex area of risk.
Organisations deploying VMware are at particular risk of heavy non-compliance bills, due to the complexities associated with virtual machines and how Oracle views them.
Xynomix provides clear and concise information on your Oracle licensing, your exposure to risk, and – as an extension of your business team – we function as the essential interface between Oracle and yourselves, should the need to resolve any licensing negotiations arise.
Frequently asked questions
ANSWERS FOR THE MOST COMMON ORACLE LICENSING QUESTIONS
Are Oracle License Audits requested at random?
Not entirely, no.
There are a whole host of triggers for an Oracle License Audit, including the length of time since your previous hardware refresh and any previous cases of non-compliance.
What are the most common areas of non-compliance?
Accidentally enabling Enterprise Edition features whilst using Standard Edition is one of the most common occurrences due to how easy it is to do.
Failing to declare mergers and subsidiaries is another unfortunate scenario. If your organisation changes structurally, it is essential that this is factored into your Oracle licensing.
To help you remain compliant, we've outlined the most common Oracle Licensing Pitfalls and, crucially, how to avoid them.
Can Oracle compel me to cooperate?
Yes.
Oracle owns the intellectual property rights to the software you use. 
Therefore, Oracle has a legal right to audit its customers, ensure that their licensing is in line with agreements made.
How long do I have to respond to an Oracle License Audit letter?
The typical time is 45 days, as per Oracle's standard agreement:
"Upon 45 days' written notice, Oracle may audit your use of the software programs".
There are variations, depending on your territory or specific agreements however, so it's best to check your agreement with Oracle.
What if I have an ASFU License?
An Application Specific Full Use (ASFU) License is agreed with the application vendor – not Oracle.
This means that Oracle License Management Services (LMS) or Oracle Global License Advisory Service (GLAS) have no audit right to make you comply with an audit for ASFU licenses.  This can only be achieved by going via the partner that sold the licenses, as they are responsible for ensuring compliance with Oracle.
Are there any differences between an Oracle License Review and License Audit?
The Oracle License Review – also known as an estate review – is the service offered by Xynomix in which we compare your licensing agreement against your hardware configuration, CSI numbers, and Org Reports.
An Oracle License Audit is the process of Oracle verifying the integrity of your licensing. Confusingly, LMS and GLAS sometimes refer to this informally as a license review.
Can I respond to the audit on my own?
Absolutely.
You have every right to respond to an Oracle License Audit request as you see fit. However, unless you possess a vast amount of Oracle licensing experience internally, it's prudent to discuss this process with a trusted provider of database consultancy. 
Does an Oracle License Review guarantee compliance?
Only Oracle License Management Services (LMS) or Global Licensing Advisory Services (GLAS) can officially declare an organisation compliant.
However, a Xynomix Oracle License Review is conducted in line with criteria used by Oracle and is therefore a highly reliable perspective.
Is there a minimum number of Named User Plus (NUP) Licenses required to be purchased?
Yes – you must license 10 NUP License users per server.
Or, if you're on Oracle Enterprise Edition, you must license at least 25 users for NUP Licensing.
You can find out more Named User Plus Licensing at Oracle.com.
What are the main differences between Named User Plus (NUP) vs Processor License
Named User Plus Licensing is the licensing of the user.
CPU Licensing is licensed by the CPU if you're running on Oracle Standard Edition.
If however, your organisation uses Enterprise Edition, CPU licensing is licensed by the core. It's worth keeping this in mind because some CPUs now have as many as 12 cores as standard. This means that if you add a new CPU on Enterprise Edition, you will need to license each core which can get quite expensive.
Can I Use Real Application Clustering (RAC) with Oracle Standard Edition (SE2)?
As of Oracle 19c, RAC is no longer available on SE2 (Standard Edition). Ordinarily, you will be required to upgrade to Enterprise Edition.
There are alternatives, however.
These include third party options such as Dbvisit Standby, SEHA (Standard Edition High Availability), and more covered in our 7 Options for Migrating Oracle SE2 & RAC to 19c guide.
How our Oracle License Review works
Only Oracle can pronounce the result of an audit, but Xynomix's Oracle License Review of your estate mirrors the specific doctrines of Oracle's audit process. This means we can deliver highly in-depth reporting of your overall database estate. 
The aims of our Oracle License Review are to discover, gather, and review Oracle software licensing information and compare this against your hardware configuration, supported CSI (customer support identifier) numbers, and Oracle Org Reports. 
Our team looks specifically for known procured licences covering the following;
Number of users/multiplex users

Named User Plus (NUPs) and processor licence metrics

Hardware processor and core count

Full Use or ASFU licences

Highwatermark exceptions

Database options installed (

i.e. Advanced Data Guard

)
Our bespoke Oracle License Review maps this information against supported or purchased licences and collates usage of Oracle Programs, allowing us to highlight any areas of concern or potential risk to your organisation.
The results of these reports serve as informative guidance in the event that Oracle performs a license audit.
There are also many cases where organisations are actually over-licensed. Our database experts can identify opportunities for license optimisation and cost reductions, which can result in some very significant savings.
Oracle License Audit Protection Strategy
Step by step guide for Oracle Audit requests from LMS or GLAS.
How will your company react to an audit request from Oracle?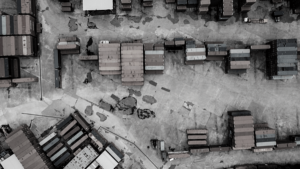 The challenge A large UK-based container port with database performance and data security concerns Their Oracle and AIX database infrastructure was seriously affecting business operations,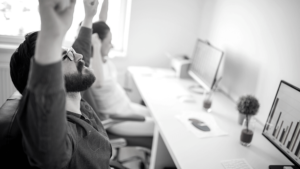 Novaloans Ltd is a Yorkshire-based loans company which has been operating since 2011. As an independent direct lender, they provide responsible short-term loans with flexible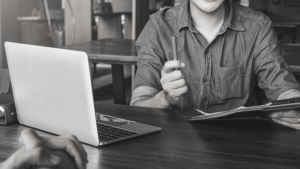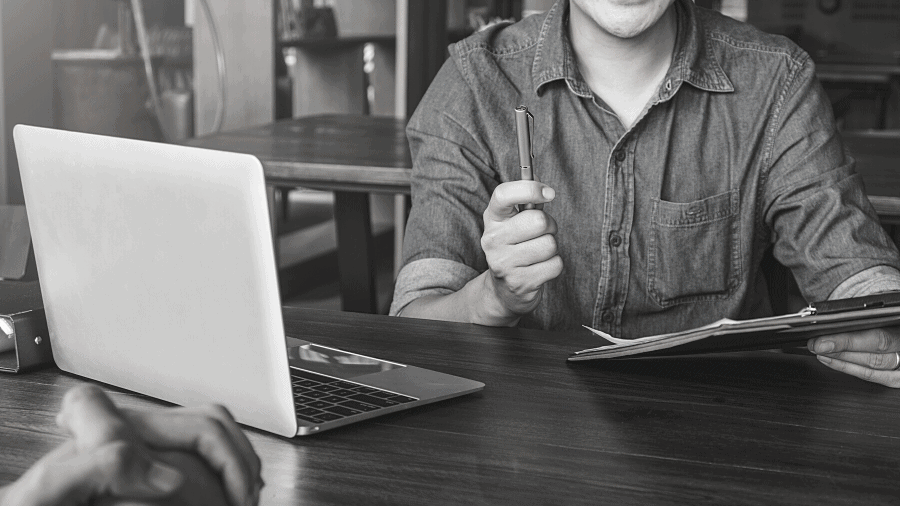 The Royal Borough of Windsor and Maidenhead is a unitary council in Berkshire, England.  We first started working with Xynomix in 2017. At the time we were looking to
"The optimisation, support and management of our Oracle database arrangement by Xynomix have increased the efficiency of the Oracle database and reduced the total running cost, whilst at the same time allowing us to provide a better service for staff and student end-users."
IT Manager
Further Eductaion
"A good on-site DBA team, optimised database systems and 24×7 Oracle Support from Xynomix mean that not much goes wrong for us. We are confident enough to make promises of excellent availability to our clients and employees, and they always get it."
IT Manager
Manufacturing Industry
"The Oracle database supports a key ERP application which holds information on our customers, invoicing and fulfilment and is therefore essential to the successful day to day running of our business. For over 6 years, Xynomix has provided us with outstanding database support and expertise. We work with a number of Xynomix senior Oracle DBA's who know our systems inside and out."
Application Manager
Banham Group
"Since 2003 Xynomix have provided support and consultancy for our Oracle and SQL Server databases. We've found their knowledge to be extensive and they've ensured that our databases run smoothly with very little downtime. The flexibility and creativity that Xynomix show when working with us enables us to meet budgets and hit our project timescales."
IT Manager
Trade Union
"We chose Xynomix from the multiple providers approached for our support requirement for a number of reasons. Initially we were impressed with their responsiveness and deep technical knowledge of both Oracle and Microsoft SQL Server databases. Their flexibility in providing mentoring to our on-site team meant increased cost efficiency against the already competitive annual costs and consultancy rates. We're fully confident in their understanding of our needs and see them as an extension of our own team."
ICT Group Manager
Southend-on-sea Borough Council
"Xynomix worked with us on our recent Oracle License Review and provided us with valuable independent and confidential advice to help us through what can be a confusing and complex process. They provided useful expert knowledge on Oracle Licensing policy and also suggested how any gaps could be most effectively licensed. I would certainly recommend working with Xynomix on any future Oracle License Review."
Enterprise Architect
North Yorkshire County Council
"We first approached Xynomix for advice on Oracle licensing. They saved us money there, and a year on we have a full database management contract with them."
IT Manager
Pubplic Sector
"As close to perfection as you can get! Overall a very successful conclusion to an important and complex technical transition and the entire process with Xynomix, from the initial discussions all the way through to this point, having been a very positive experience." David Thomson, Forth Ports
David Thomas
Forth Ports
"We have been running Microsoft SQL Server for around two years now and the systems have been supported by Xynomix. Their SQL DBAs are competent and very customer-facing."
Lead Database Administrator
Manufacturing Industry
"We recently installed a new application which ran on Oracle but was unsure how to correctly license the environment. As a result, we engaged with Xynomix to advise on how best to do so. Xynomix ran an Independent Oracle License Review, which gave us full visibility on our license compliance. They highlighted the restrictions around various license types, whilst also detailing how to avoid any pitfalls moving forward."
Network Administrator
Dragon LNG Ltd
"My team are always flat out ensuring that the Oracle database system is up and running without any problems. Sometimes when there is a larger issue we need a helping hand. Xynomix give us that option."
Lead Database Administrator
Retail Sector
"We first approached Xynomix for advice on Oracle licensing. They saved us money there, and a year on we have a full database management contract with them."
IT Manager
Public Sector
"My team are always flat out ensuring that the Oracle database system is up and running without any problems. Sometimes when there is a larger issue we need a helping hand. Xynomix give us that option."
Lead Database Administrator
Retail Sector
"Oracle knowledge is clearly excellent."
Head of IFS
Manufacturing Industry
Need help with your Oracle audit?
If you're unsure about your licensing setup, or have an upcoming Oracle audit and want peace of mind that your estate is compliant, speak to us for independent and impartial advice.
Request more information about an
Oracle License Review