We are delighted to announce that we have achieved ISO 27001:2013 certification for Information Security Management. This internationally recognised certification demonstrates that we have built data protection and information security management best practices into the core of our processes.
ISO 27001 is one of the most widely recognised information security standards. It identifies requirements for a comprehensive Information Security Management System (ISMS), and defines how organisations should manage and handle information in a secure manner, including appropriate security controls.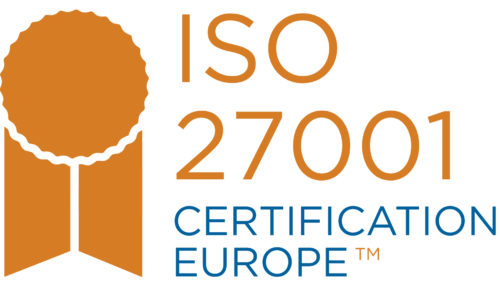 Over the past few months we have been finetuning our policies and procedure documentation to further enhance consistent service to our customers whilst also ensuring our team is fully educated on secure practices.
Managing Director of Xynomix Andrew Elcock commented:
"We are focussed on providing excellence in every area of database management, so have always operated with information security management best practices in mind. We chose to pursue certification in this area to validate our ongoing commitment and further assure our clients of the resilience and high standard of data protection Xynomix provides.

"Our entire team has worked diligently towards this goal and I'm delighted that our hard work has paid off. It shows our clients that information security is a top priority for us and gives them extra peace of mind that their data is in safe hands."
One of the key drivers for our certification in Information Security Management was to further enhance the service we provide to our clients. Read about how ISO 27001 does this on our guest blog on the Certification Europe website.
Find out more about ISO 27001 and what it means on the International Organisation for Standardisation website.