Oracle licensing is notoriously complex, which is why – when Oracle approached Forth Ports for a license audit – they turned to The Database Experts at Xynomix.
The Forth Ports case was a perfect example of how a simple technicality with Oracle licensing can swiftly escalate into costly penalties.
However, acting on Forth Ports' behalf, Xynomix was able to negotiate a £2.5m licensing fine –  i.e. pure expenditure – into an investment into brand new Oracle Database Appliances (ODAs) at a very small fraction of the overall fine.
Xynomix then began planning a database migration from Forth Ports' existing estate to their ODAs.
OVERCOMING DATABASE MIGRATION RISKS
Now furnished with four brand new ODAs, Forth Ports looked to Xynomix for a server installation project and to ensure future Oracle license compliance. Forth Ports also required a full-scale migration of their existing data from older database architecture to their new ODAs.
There are a number of risks associated with migrating from one database platform to another if the process is not planned and executed by professionals like Xynomix.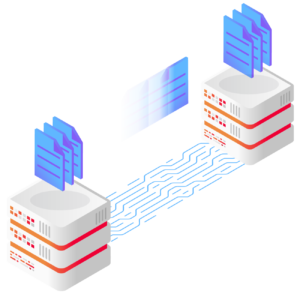 Although data loss is a realistic risk when it comes to migrations, Xynomix puts processes and procedures in place to mitigate against this risk.
Without these, data loss can severely impact productivity, damage relationships with any persons or businesses whose data has been lost, and even result in immediate non-compliance with several data protection laws – including the GDPR.
Other equally serious risks posed – if a migration is not planned properly – include data breaches and costly unplanned downtime. Again, Xynomix is thorough in planning and roadmapping, accounting for all possibilities.
And with Forth Ports databases supporting a variety of critical industrial functions and automated operational processes across the Port of Tilbury, unplanned downtime would be a disaster.
THE IMPORTANCE OF DATABASE MIGRATION PLANNING
To avoid this undesirable downtime, collaboration and communication are essential. 
Xynomix and Forth Ports planned the ODA migration extremely carefully, identifying any potential hurdles and roadmapping the project in detail.
Working in tandem with the Forth Ports team at every touchpoint, Xynomix ensured buy-in from all key stakeholders throughout the process.
"...we managed to conclude the transition within the agreed window including completing the updates for the cloud and local standbys, with not a single resulting issue… as close to perfection as you can get!
MAJOR BENEFITS FOR FORTH PORTS
As a result of the new ODA installations, Forth Ports have seen clear benefits in performance, cost-efficiency, and data resilience.
Performance
With the latest Intel Xeon processor and vastly superior read/write speeds, Forth Ports can rapidly provision data far more quickly than before. Furthermore, with the Xynomix team helping to remove bottlenecks in processes, Forth Ports can improve the flow of goods at their ports.
Cost efficiency
Moving to a high-end Oracle Database Appliance also makes Forth Ports' estate far more cost-efficient. 
Ordinarily, Oracle requires all processors and cores to be licensed, regardless of their usage of Oracle's services. However, using an ODA means Forth Ports can simply 'pay-as-you-grow', meaning they are only required to license the processors and cores in-use at that particular time. 
This flexibility, twinned with the ODAs ability to provision brand new servers in as quickly as 30 minutes, means Forth Ports' estate is agile, adaptable, and primed for growth.
Data Resilience
Finally, Xynomix helped Forth Ports achieve a greater depth of data resilience by migrating to a hybrid cloud deployment. This means they're able to reap the benefits of both on-premise and cloud technologies.
For example, with a 2nd cloud standby server, Forth Ports have more failover options in the very rare event that they suffer unexpected downtime. And with data stored securely across multiple locations, Forth Ports' data resilience is bolstered significantly.
The hybrid cloud also means less on-premise hardware and therefore less maintenance costs. 
Overall, the Xynomix database migration means a better-performing, more cost-efficient, and data-resilient Forth Ports which, in turn, makes for more successful local and national economies in the United Kingdom.
Oracle licensing fines of the level Forth Ports initially received would bankrupt most organisations. This is why, when dealing with Oracle licensing, it is highly recommended that independent Oracle consultants such as Xynomix are included in the discussion.
In this case, Xynomix was able to negotiate down a £2.5m bill of dead money into a genuine investment into brand new hardware for Forth Ports, at a fraction of the cost. And with four new Oracle Database Appliances (ODAs) now successfully installed and equipped with Oracle Cloud Credits, Forth Ports has future-proofed its estate for the years to come.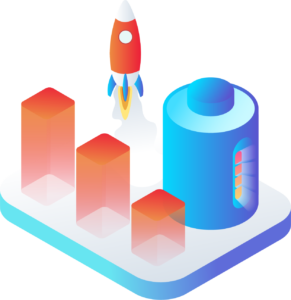 Oracle licensing and database migrations are Xynomix's specialty. With a strong internal team and years of experience behind them, the migration from legacy systems to Oracle ODAs was seamless.
The level of project scoping performed by experts in both Xynomix and Forth Ports' ranks was also a contributing factor. Planning is key in migration projects. In addition to this, the collaboration and regular communication between both parties is what ensured an orderly, secure migration.
However, in order to avoid costly fines, we recommend a proactive approach to Software Asset Management (SAM) to safeguard your business and get the best return on your Oracle investment. This ensures compliance with license rules and enables your business to reap the numerous benefits of Oracle hardware – without the license audit anxiety.
But what made this particular database migration project a success was a combination of trust, planning, expertise, collaboration, and communication.
Contact Xynomix
Xynomix has unrivalled experience across the full range of Oracle and Microsoft SQL server database environments and are, therefore, perfectly positioned to offer independent enterprise-grade support to keep your critical systems up and performing perfectly. Get in touch now on 0345 222 9600 or via [email protected]