Xynomix, based in Sandiacre, Nottingham have appointed two new senior department heads to reinforce and drive their commercial division.  Despite a global pandemic, Xynomix concluded 2020 having achieved another record year and are poised to see even bigger results in 2021.  Xynomix are delighted to announce that Mark Sweeney and Emjay Lofts will now be responsible for the strategic leadership of the sales and marketing departments and will contribute to the overall growth strategy of Xynomix.  The dynamic duo have a wealth of experience in transforming business and teams to deliver a higher level of performance and easier, more enjoyable ways to do business.
From his previous roles with Oracle, Sun Microsystems, HP, Channel Partners and MSPs Wipro and Cognizant, Mark will be bringing over thirty years of experience to the sales division, including his most recent success of assisting an IoT start-up to achieve profitability.  He is proficient in developing and executing strategies to introduce new ways of working, engagement and technologies to businesses as well as creating new innovative services or repurposing existing products and services.  Mark's digital transformation skills have helped both local and international businesses to do things better and do better things.
Emjay has been working with Xynomix for almost a year as a consultant, and has already been delivering fantastic results.  For the past five years has been a B2B marketing consultant, working closely with marketing teams for technology and technical brands, primarily on their lead generation.  In her previous role as a consultant, Emjay has worked with over 15 different companies, the majority of whom were initially struggling to demonstrate a positive marketing return.  Using her knowledge, expertise and strategies, she has enabled them to deliver consistent and substantial business opportunities.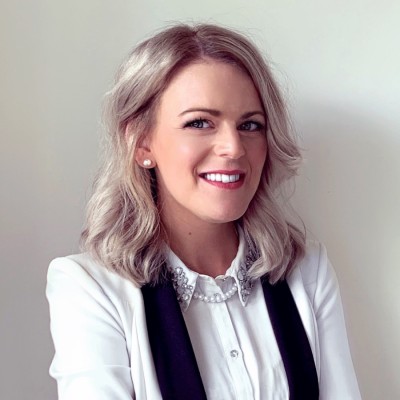 2021 is set to be an important year for Xynomix and also an important chapter in its history.  The future looks promising with plenty of opportunities for further growth. With the introduction of new head of departments and a clear vision ahead, existing customers and prospects can expect to reap the benefits.  Xynomix has a proven track record for outstanding customer satisfaction and retention rates within the industry.  With the new commercial hires, Xynomix endeavours to deliver outstanding database support and consultancy to even more businesses.  Andrew Elcock, Managing Director at Xynomix said "Our commercial offering is going from strength-to-strength and both Mark and Emjay's appointments will bring valuable experience to the growing commercial team. Their specialist expertise, coupled with their enthusiasm and passion for delivering superior customer service, will complement our team hugely as we continue to provide customers with unparalleled database support and consultancy services."
Contact Xynomix
Xynomix has unrivalled experience across the full range of Oracle and Microsoft SQL server database environments and are, therefore, perfectly positioned to offer independent enterprise-grade support to keep your critical systems up and performing perfectly.  Get in touch now.
About Xynomix
Based in Nottingham, Xynomix are an Oracle & Microsoft SQL Server database experts offering enterprise-grade support and consultancy.
Xynomix helps Oracle and SQL Server users to reduce the total cost of owning and managing complex database systems; reducing unplanned downtime whilst achieving the highest possible levels of reliability and performance.  Support and consultancy are delivered at any level, from fully managed services and 24x7x365 remote monitoring, to telephone escalation and license advice.  Packages can be tailored to an organisation's individual needs, so that you only pay for services that businesses actually use. 
Contact them on 0345 222 9600, [email protected], or visit www.xynomix.com to find out more.