The UK's highest rated Database Managed Service. Cover your databases 24x7, 365 days-a-year.
Oracle managed service from The Database Experts
Oracle managed service from The Database Experts
Our Oracle database managed service ensures that your systems are running immaculately, reducing strain on your business. We are there for you 24×7, 365 days a year.
Our Oracle database managed service ensures that your systems are running immaculately, reducing strain on your business. We are there for you 24×7, 365 days a year.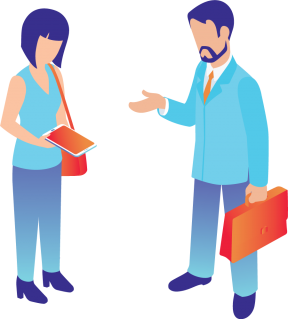 What is a managed service?
"An outsourced service to a company with specific expertise in maintaining business systems, anticipating needs and preventing business interruption whilst improving day to day business operations"
The Oracle database experts
What should an Oracle database managed service do for your business?
Why choose an Oracle database managed service from Xynomix?
Our Oracle database managed service is built around your requirements. Based upon 18 years of experience, we deliver a service which will ensure the uptime and recoverability of your critical Oracle environments. Using our knowledge and your key business objectives (such as Recovery Point Objectives (RPO) and Recovery Time Objectives (RTO), we will structure our managed service to not only meet these requirements but go beyond and provide improvements that will enrich your Oracle estate.
With a flexible approach to delivering this tailored service, we will work with your business to define the level of service required. This may involve taking total ownership of your Oracle estate, or it could simply be working alongside your technical staff; becoming an extension of your existing team.
Xynomix can provide guarantees around uptime and maintaining performance, utilising the extensive experience of our Oracle consultants. Our consultants have in-house tools, specifically designed to maintain Oracle databases.
This has been confirmed with 97% of customers renewing for more than 10 years… The service is scalable to meet the needs of SME to Enterprise companies, or becoming a valued partner to ISV's ensuring greater software application performance with improved database stability.
Frequently asked questions
Working with SME (small to medium enterprises) to enterprise businesses
What are the benefits of an Oracle Database Managed Service?
Having an Oracle Managed Service with Xynomix yields a range of benefits, enabling your business to reduce operational cost, conserve capital budget and lower IT expenditure; whilst improving business-as-usual operations. This causes your Oracle estate to perform more efficiently, with immense resilience and recoverability.This is achieved through:
Outsourcing the responsibility of Oracle administration, maintenance and security for 24×7 operation; freeing up your internal Oracle resources to focus on strategic innovation.
Providing rapid scalability to support and manage growth spurts, or the additional technical knowledge to assist in the continual development of your Oracle systems; becoming a flexible extension to your IT team.
Minimising detrimental and expensive downtime, by improving system availability of your Oracle estate; with our proactive and Oracle dedicated monitoring tools.

Assistance with vendor management being an interface for 3rd parties:
My Oracle Support (MOS) – Ensuring Service Requests (SR) are managed and resolved promptly.
Independent Software Vendors (ISV) – Supporting you with application issues, which requires in-depth technical knowledge of Oracle.
Data Centre Outsourcing (DCO) – Assisting your DCO to identify and resolve infrastructure issues which are affecting your Oracle estate.

Regular Oracle database health checks are included within your Oracle Managed service. This provides a system-wide review of your critical Oracle environments. This is a comprehensive report with performance and data trending analysis, with best practice recommendations on areas for consideration or improvement.
What if I require 24x7 management for my Oracle databases?
This can happen due to several reasons:
Customers may require extended access and support
Your business has grown to include international or worldwide markets
Moving to a 24×7 operation for your systems can trigger an array of complications. This may include extending your support structure and technical teams. Xynomix can assist in switching to 24×7, ensuring your Oracle databases are resilient and available around the clock, without major investment in staffing or expensive monitoring tools. Our service comprehensively covers your system and is backed up by an extremely responsive and dependable team of experienced Oracle professionals, 24×7.
Do I need to recruit an Oracle database administrator (DBA)?
When a member of your Oracle DBA team leaves for whatever reason, this can result in a lot of time and investment; finding a suitable replacement. This can sometimes be without any notice period, leaving your business at risk. Xynomix can help you through the interview process, ensuring you obtain the best candidate. Alternatively, Xynomix can also take over that responsibility quickly and efficiently, giving you confidence that your Oracle databases will be fully available and well-maintained. Subject to certain factors, this can often be beneficial to your business, due to better cost-effectiveness.
Can I get help with Oracle database support?
Are you taking on a new product, or have a legacy application that runs on Oracle; but have limited in house skills?
An Oracle Managed Service will provide you with assurances the Oracle database environment is built and configured for optimal performance and resilience.
This is achieved by Xynomix via an in-depth database onboarding process, utilising Xynomix's team of Oracle professionals, whose knowledge and experience can identify known issues affecting production databases and provide best practice recommendations on how to resolve them. Then following a structured change control process, these recommendations can be implemented, minimising the possibility of costly downtime.
My Oracle estate is growing, how can Xynomix help?
If your business is going through a period of growth and requires additional Oracle Database Administrator resources to assist in the transition, our Oracle Managed Service is available to either:
Take some/all of the load from your internal Oracle team, allowing them to focus on improvement projects.
Provide additional support to meet the changing needs of the business i.e. 24×7 or holiday cover.
The Xynomix established managed services offering can be tailored to meet the growing needs of your business, offering 24×7 or 9-5 cover for both production and non-production Oracle environments.
How can Xynomix help achieve and maintain my company's compliance?
With Xynomix being ISO27001 and Cyber Essentials certified, we understand the need to ensure that your Oracle estate meets the industry standard for security, high availability and disaster recovery. 
An Oracle Managed Service from Xynomix can be used to ensure the very best industry practices are implemented and maintained. Our team of professionals have worked in sectors including national security, financial services, telecommunications and retail.
We have a proven track record working with local government, and the NHS  to provide a quality managed service. This ensures that all Oracle deployments meet the requirements specific to your industry.
Most frequent questions
and answers about our
Oracle database
How does a partnership work with Xynomix?
With a proven track record, the Xynomix approach is to work with a partner to understand your business requirements, and adapt our Oracle Managed Services to meet the needs of the end-customer. This is achieved by building good communication within the partnership, listening to our partners and identifying areas which Xynomix can provide value to your service.
The key to any good partnership is flexibility, which has been learnt by Xynomix over the years, as we appreciate each partner's needs will be different. Xynomix has developed mature and transparent processes to ensure our partners are fully involved in all aspects of service delivery.
With regular partner reviews, and assistance with customer administration (documentation, meetings etc); the Xynomix Channel team can assist you in providing excellent service to your end-customers.
What expertise can you offer?
Database Administration – Providing a tailored monitoring solution to ensure your end-customers environment is available and maintained to the highest industry standards. 

Installation & Configuration – Scope, design and build Oracle database environments meeting your end-customers requirements, taking into account scalability and reliability.

Performance Tuning – As an ISV, assist you in identifying, and fixing any performance issues; this is possible with Xynomix unique performance plugin OMon.

Disaster Recovery & High Availability – Commonly these are confused with each other, Xynomix's Team of Oracle professionals can provide resilient solutions ensuring these meet any RPO and RTO. 

Licensing Reviews – With many years of working with Oracle licensing, Xynomix can assist in performing Environment Reviews of your end-customers estate; high light areas of concern. Providing solutions or workarounds to ensure your end-customers are fully compliant. 
I only need "some" assistance with Oracle. How can you help?
Xynomix are happy to provide as much, or as little assistance required to achieve your goals.
The Xynomix Oracle Managed Service will make life easier for our channel partners; as our Oracle professionals can work alongside your internal teams, providing the additional resource for support and expertise, becoming an extension of your business.
This can be to assist you in growing your existing customer base, or expanding into new markets and building sales opportunities.
The Oracle database experts
How we provide Oracle Managed Services
With our team of highly specialised Oracle consultants, who are experienced in all areas of industry including finance, retail, security, manufacturing and communications to name but a few. Being UK based you will be dealing directly with our consultants any time, day or night; ensuring your issues are dealt with by an Oracle professional.
Xynomix leverages the cloud for all operations, ensuring our systems are always available to safeguard yours 24×7 (and allowing us to remain fully 100% open during the Coronavirus pandemic). Our In-house developed monitor has been designed by Oracle professionals to support Oracle database, which includes:
Xynomix has developed OMon, a monitoring plugin to the extensive monitoring suite available via our Oracle Managed Service; OMon is a platform and version agnostic performance and availability tool, that works on both Enterprise and Standard edition Oracle databases. Its primary focus is the ability to provide Xynomix consultants with real-time performance metrics, allowing us to quickly investigate, identify and resolve performance bottlenecks. In addition to the real-time investigation, OMon also has the facility to perform historical trend-based analysis, giving early warning of resource (case study), or application issues, which could affect system performance or availability.
To ensure transparency for the customer, Xynomix utilises an ISO27001 compliant helpdesk system; which also provides customers with portal access. Complimented with a UK based support desk.
In addition to the technical assistance, Xynomix also provides a Service Delivery team to be your focal point for any support issues or an escalation (if required) when you need more resources to resolve a pressing business issue. Our team of dedicated Service Delivery Executives are here to assist in the smooth delivery of our Oracle Managed Service.
If you'd like to know more about the security services we offer or would simply like peace of mind that your current database security setup is adequate, get in touch with us for a no obligation chat.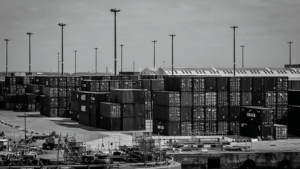 Oracle licensing is notoriously complex, which is why – when Oracle approached Forth Ports for a license audit – they turned to The Database Experts
"The optimisation, support and management of our Oracle database arrangement by Xynomix have increased the efficiency of the Oracle database and reduced the total running cost, whilst at the same time allowing us to provide a better service for staff and student end-users."
IT Manager
Further Eductaion
"A good on-site DBA team, optimised database systems and 24×7 Oracle Support from Xynomix mean that not much goes wrong for us. We are confident enough to make promises of excellent availability to our clients and employees, and they always get it."
IT Manager
Manufacturing Industry
"The Oracle database supports a key ERP application which holds information on our customers, invoicing and fulfilment and is therefore essential to the successful day to day running of our business. For over 6 years, Xynomix has provided us with outstanding database support and expertise. We work with a number of Xynomix senior Oracle DBA's who know our systems inside and out."
Application Manager
Banham Group
"Since 2003 Xynomix have provided support and consultancy for our Oracle and SQL Server databases. We've found their knowledge to be extensive and they've ensured that our databases run smoothly with very little downtime. The flexibility and creativity that Xynomix show when working with us enables us to meet budgets and hit our project timescales."
IT Manager
Trade Union
"We chose Xynomix from the multiple providers approached for our support requirement for a number of reasons. Initially we were impressed with their responsiveness and deep technical knowledge of both Oracle and Microsoft SQL Server databases. Their flexibility in providing mentoring to our on-site team meant increased cost efficiency against the already competitive annual costs and consultancy rates. We're fully confident in their understanding of our needs and see them as an extension of our own team."
ICT Group Manager
Southend-on-sea Borough Council
"Xynomix worked with us on our recent Oracle License Review and provided us with valuable independent and confidential advice to help us through what can be a confusing and complex process. They provided useful expert knowledge on Oracle Licensing policy and also suggested how any gaps could be most effectively licensed. I would certainly recommend working with Xynomix on any future Oracle License Review."
Enterprise Architect
North Yorkshire County Council
"We first approached Xynomix for advice on Oracle licensing. They saved us money there, and a year on we have a full database management contract with them."
IT Manager
Pubplic Sector
"As close to perfection as you can get! Overall a very successful conclusion to an important and complex technical transition and the entire process with Xynomix, from the initial discussions all the way through to this point, having been a very positive experience." David Thomson, Forth Ports
David Thomas
Forth Ports
"We have been running Microsoft SQL Server for around two years now and the systems have been supported by Xynomix. Their SQL DBAs are competent and very customer-facing."
Lead Database Administrator
Manufacturing Industry
"We recently installed a new application which ran on Oracle but was unsure how to correctly license the environment. As a result, we engaged with Xynomix to advise on how best to do so. Xynomix ran an Independent Oracle License Review, which gave us full visibility on our license compliance. They highlighted the restrictions around various license types, whilst also detailing how to avoid any pitfalls moving forward."
Network Administrator
Dragon LNG Ltd
"My team are always flat out ensuring that the Oracle database system is up and running without any problems. Sometimes when there is a larger issue we need a helping hand. Xynomix give us that option."
Lead Database Administrator
Retail Sector
"We first approached Xynomix for advice on Oracle licensing. They saved us money there, and a year on we have a full database management contract with them."
IT Manager
Public Sector
"My team are always flat out ensuring that the Oracle database system is up and running without any problems. Sometimes when there is a larger issue we need a helping hand. Xynomix give us that option."
Lead Database Administrator
Retail Sector
"Oracle knowledge is clearly excellent."
Head of IFS
Manufacturing Industry
Top 10 issues facing managers of DBA's
Discover the biggest issues that managers of DBA encounter and how to address them.
Reasons to outsource your DBA function
Is it best to employ a full-time specialist, outsource the DBA function, or opt for a mixture of the two?
of projects delivered on time & satisfied
customer managed service renewal rate
of customers ranked us as 'excellent'
Get more information about the UK's highest-rated
Oracle Managed Database Service