Key Reasons for an out of hours dba support service
Your expert guide to choosing out of hours support
Why out of hours DBA support is mandatory for maintaining a round-the-clock service.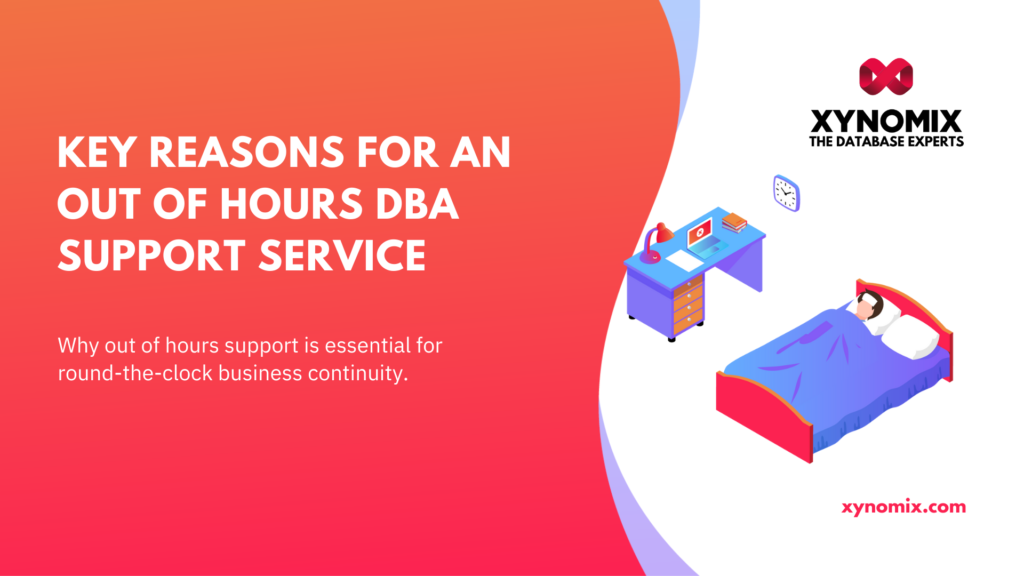 Whether you're a director, business owner, or IT manager, you'll appreciate the importance of effective database management.
Risk doesn't disappear at 17:00, which is why a fully comprehensive out of hours DBA support service is essential.
Our Guide to Out of Hours DBA Support Service walk you through the important considerations – and how to achieve full 24x7x365 coverage.
Download the Out of Hours DBA Support Service Guide